Well, where to start really? 2016 has been a very long and very productive year for me. I have worked on a 1:1 basis with 47 Individuals this year at the Newcastle studio, 24 of which have now returned back to work full time and 14 which have returned part time. Obviously I am both happy and extremely proud of all of the hard work my wonderful clients have put in over the last year and for those of them who have moved away to start careers again, I wish them all the luck in the world!!
As another year comes to a close, I take a trip down memory lane and revisit some of the amazing people I have worked with this year. Have a look at how much they have changed their lives and how 2016 has been in general. This year has seen me make a lot of changes to certain programmes I use and is the first proper year I have taken "The Fibro Guy " to social media. I'm still blown away by all the support and positive comments, its truly appreciated!
---
Another of my clients made it into both the physical and online copies of the DailyMail newspaper as well as several of the more local ones.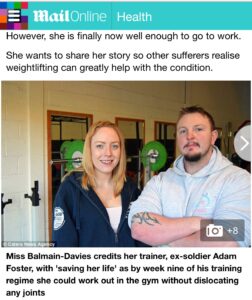 Lauren – Suffers from Fibromyalgia and Ehlers-Danlos Syndrome (Hypermobility type).
In August 2015 she was dislocating/Subluxing up to 17 tim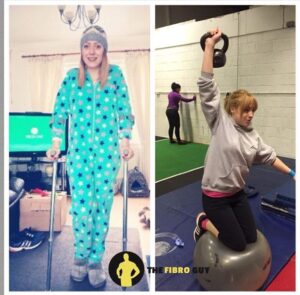 es a day, suffering from horrific fatigue and was in a huge amount of pain. Today she has been on three surfing holidays this year, Olympic weight lifts and keeps her joints firmly in place. I've spoken to Lauren a few weeks ago and she is still doing amazing, which always makes me smile when I hear that. The Daily Mail newspaper ran an article on her which you can find by clicking here
---
Exercise DVD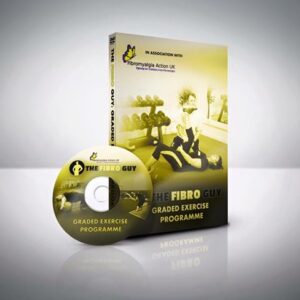 January  "The graded exercises programme" that I created for the Fibromyalgia Action UK charity was finally finished and has since been shipped all over the world. From the UK to as far as New Zealand, Malaysia and the States, which I really was not expecting!! Obviously the exercise DVD is not my programme or techniques that I use with my 1:1 clients as I need to physically see individuals for that to work, it has proven however, to be a very effective tool to help those willing to return back to exercise to do so safely and effectively. The DVD can be found here, be sure to use code "XMAS20" at check out to apply the 20% xmas discount.
---
I've had to say goodbye to a lot of clients this year
I'm not a huge fan of the many manual therapies out there that require multiple weekly treatment sessions which end up being incredibly expensive. I have one client which I have had from the start, others I see for a few years, others a few months and some a few weeks. Every client is different and they can stay with me along as they wish, but the long term goal is always to allow people to go back into the world with the knowledge and the tools to keep themselves right after our sessions have finished. A classic example is my wonderful client and now friend Janine.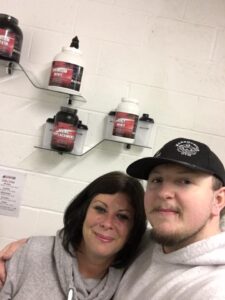 Janine – Suffers with Fibromyalgia.
Janine is by far my best referral coming all the way from Cuba. Her parents were on holiday and met a current client of mines parents. When they mentioned Janine had just moved to Newcastle and had been on the sick for 12yrs due to her Fibromyalgia they gave her parents my details.
In the few months that Janine and I worked together, reducing her fatigue and pain until eventually she was strong enough to move back to her hometown in Leeds and return back to her intensive care nursing job after 12 long years. We had lots of fun together Janine and I in our few months together, she even on one occasion accidentally (well that's what she says!) punched me in the face whilst boxing!
Again, another client I will miss a tonne and its never easy saying goodbye to someone that you have built a close relationship with, but I know its always for the best.
---
Volunteer programmes
Every year I run a few volunteer programmes, wherein people come and work with me for free whilst I tweak and implement new techniques into existing programmes. At the start start of the year I ran a 6 week Mobility volunteer programme which resulted in both the participants returning back to work full time.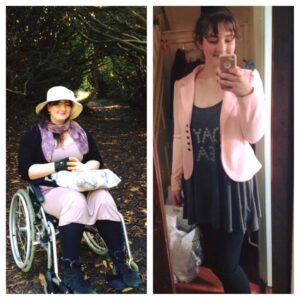 Lizzie – Suffers from Fibromyalgia and Ehlers-Danlos Syndrome (Hypermobility type).
When I first met Lizzie, she was on a walking stick and was relying on a wheelchair for longer ventures outside. In around 7 weeks we managed to stabilise her Lax joints enough for her to be able to run. Lizzie eventually moved back home to start work full time and features in my documentary " The Invisible Monster" as well as being the genius graphic designer behind the art work for the exercise DVD. You can see video progress of Lizzie's journey here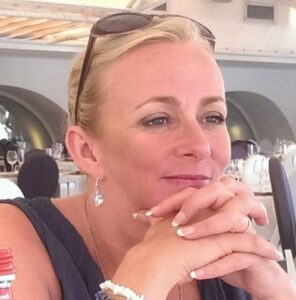 Sharon – Fibromyalgia and Hypermobility
Sharon was the other volunteer who helped me trial a new mobility programme. She had been a former nurse but had to stop working on account of her hyper lax joints and Fibromyalgia. Sharon had chronic low back, hip, knee and shoulder pain, her fatigue was stopping her from getting up anything done during the day. After 6 weeks together, Sharon's fatigue had gone, her low back, hip and shoulder pain had vanished and her knees, considering the damage done to them, were slowly starting to heal. After the 6 weeks of working with me for free in return for helping me trail my new programme, Sharon became a client and I still see her two times a week….Oh, and she returned back to nursing earlier this year!
---
Workshops
I have done so many 1:1 workshops this year, that it has beaten all previous years. I have had people from all over the country travel up to Newcastle to take part. Ive held workshops in a few city's as well such as Aberdeen, Edinburgh and Leeds. Workshops will always prove to be complicated as I only get 3 hours 1:1 with people. This obviously isn't how I prefer to work as I need to tweak things as we go along, but despite this, for those who have taken part in the workshops who strictly adhered to what I asked them to do,  they had some pretty amazing results!!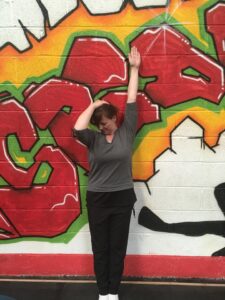 Dianne – Fibromyalgia and Hypermobility
Dianne came to Newcastle for a 3 hour workshop in late 2016 and came walking into the studio on crutches. She was plagued with chronic fatigue and constant knee, back and hip pain. After 5 weeks Dianne had informed PIP to tell them of her change in circumstance after she ditched her crutches and returned back to work. But the best part of the programme, Dianne says, is that she can now walk her children to school whilst holding their hands.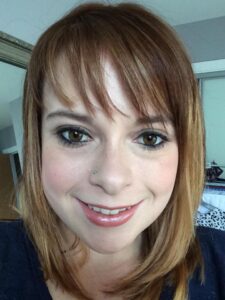 Rebecca – Suffers with Fibromyalgia.
Rebecca traveled down from Scotland for a 3 hour workshop after I visited her local fibro support group to guest speak. Rebecca told me that everything I had talked about at her group had really made her think about her condition. After years of becoming more and more frustrated with her fatigue, hip and back pain she had made the decision to come and see me at the studio. I had 3 hours face to face with Rebecca to assess her and get to know her, and she left the same day with a programme designed for her. Today, she has much more energy, her back and hip pain has gone and she has returned back to work as an Occupational Therapist.
---
Youtube
This year I decided I was going to get online and that is just what I did!
I've wrote many blogs on various topics this year including ;-
Why they keep telling you to exercise
SI joint dysfunction and self relief techniques
The chronic pain body clock – Why you cant sleep
Fibromyalgia and balance how to restore proprioceptive function.
How modern society causes chronic pain and how to avoid it.
The calculations on how to diet safely without flare up.
And I finally got around to setting up a Youtube channel filled with loads of free content.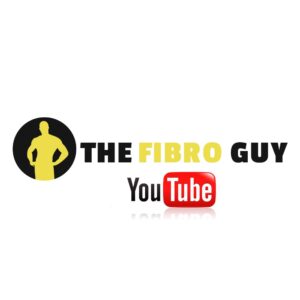 ---
UCLAN research facility
This year saw me travel down to the University of Central Lancashire to talk with Dr Raymond Perrin and Professor of Biomechanics, Jim Richards, about their current research into a new diagnostic tool for CFS/ME.

Stanford University
I also had the absolute pleasure of talking to world renowned Dr Jose Montoya of Stanford University regarding his latest research into Fibromyalgia and CFS/ME. You can watch part of the interview here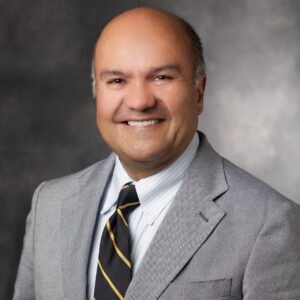 ---
Invisible illness documentary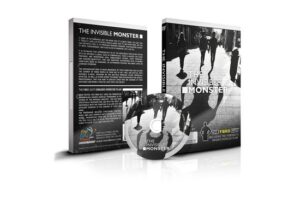 This year saw me film, produce and direct a documentary on Invisible illnesses. This upbeat documentary raises awareness of invisible illnesses and showcases the amazing results of those fighting back. Touching on multiple problems facing individuals affected, as well as giving expert testimony from researchers and medical professionals, this film aims to educate those who are unaware of the conditions existence, and bring a positive light onto the subject, whilst also exploring alternative therapies available to those with chronic pain.
Don't forget there is currently an Xmas 20% off  offer on in the shop, just use code "XMAS20" at checkout. DVD can be found here.
---
Wonderful Clients
I couldn't forget all of my wonderful clients, so below you can see a small handful of their story's.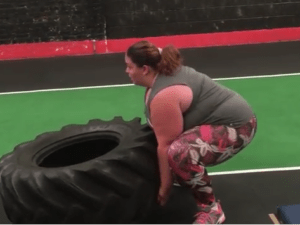 Kate – Suffers from Fibromyalgia and Ehlers-Danlos Syndrome (Hypermobility type).
Kate's pelvis was so unstable from her hypermobility that it had caused bone on bone shearing in her SI joints. With a limp, hip ,back and knee pain, we slowly managed to eliminate all three sources of pain and stabilise her pelvis once again. Kate's progress can be found here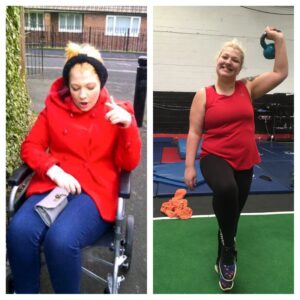 Lauren – Suffers from fibromyalgia and hypermobility.
Lauren had spent a large majority of 2014/15 in a wheel chair, she was on 45 tablets a day including Gabapentin and antidepressants and spent half of her days sleeping. Her work suffered and she actually had her appendix removed because doctors thought her fibro pain was actually her appendix. Today Lauren has NO pain whatsoever and is on no drugs. Lauren is one of my fastest success stories finishing her programme and reporting no pain in under 4 weeks. Lauren has now quit her job and is now doing a job she loves!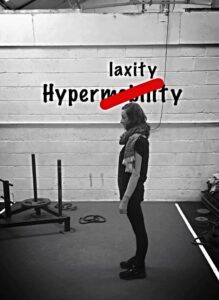 Maria – Suffers from Ehlers-Danlos Syndrome (Hypermobility type).
When I first met Maria she quickly became one of the most hypermobile people I had worked with, she had very limited shoulder function and was in a lot of mechanical and neuropathic pain. She was also only just recovering from Hashimotto's disease, she was  also fully dislocating throughout the day and suffering from Neck,Back,Hip,Hand and Knee pain. Today Maria is flipping tyres in the studio and on her way back to her gardening hobby. She still has neuropathic pain in her hands but we are working on that.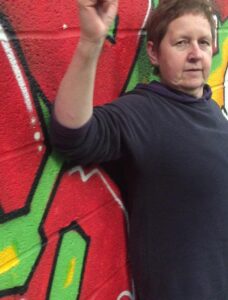 Jane – Fibromyalgia 
I worked with Jane for around 6 months and she was a total pleasure to work with. Jane had a lot of problems with pain in general and restrictions in her shoulders and knees. We worked together until we resolved these issues and she was strong enough to do her own maintenance training at her local gym.
There are so many other people so I apologies if I haven't mentioned you but this would turn into one very big blog if I mentioned everyone! So Its been an awesome year. I#ve helped tonnes of people and built up a social media presence. All while filming a documentary, creating an exercise DVD, holding down a full client base…..and traveling the country doing talks and workshops. I couldn't do this without all the fantastic support I get from everyone of you, so I thank you.
So whats in store for next year ?  Adams going state side 🙂
Until next year my friends, Happy holidays and I will see you soon.
Gentle hugs x