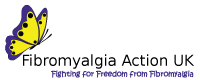 Fibromyalgia awareness week
Its finally Fibromyalgia awareness week, So its time to really band together to help get the message out there…..
Please share this post to help other people understand what Fibromyalgia is, and how it destroys lives, 6 years ago I had never heard of it. But today I am lucky enough to work everyday with sufferers helping to create a more pain free lifestyle.
Never heard of it ?
Fibromyalgia is the most common musculoskeletal condition after osteoarthritis. Still, it is often misdiagnosed and misunderstood. Its characteristics include widespread muscle and joint pain and fatigue, as well as other symptoms. Fibromyalgia can lead to depression and social isolation, Other symptoms include;
Pain all over
Fatigue
Sleep difficulties
Brain fog
Morning stiffness
Muscle knots, cramping, weakness
Digestive disorders
Headaches/migraines
Balance problems
Itchy/burning skin
Fibromyalgia Quick Facts
Affects 3 to 5 percent of the general population7
Occurs in people of all ages, even children
Men develop fibromyalgia too, although more women are diagnosed with it
Symptoms are chronic but may fluctuate throughout the day
Roughly one-quarter of people with fibromyalgia are work-disabled
 Only three drugs are FDA-approved for fibromyalgia treatment
Please help to raise awareness of this terrible invisible illness, many of the support groups can only afford to meet once a month, so any donations are gratefully received.
If you want to make a donation then please Click here to donate
And if your looking for a support group local to you. you can search by clicking this link.