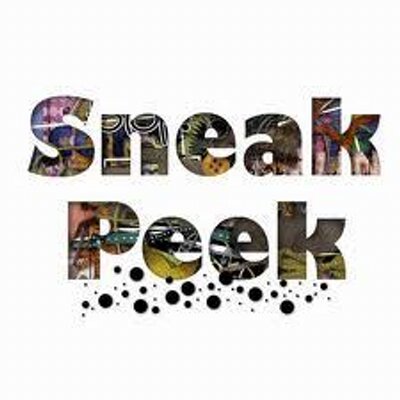 Fibromyalgia DVD's Contributors
I've had a lot of enquiries about who is going to be featured in the documentary so, I best introduce you to a few of them! As many of you know, I deliberately included a range of people affected by the condition, as well as researchers, doctors, health professionals and alternative therapists to get an all round picture..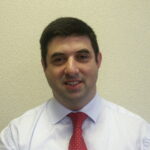 Dr Ray Perrin, PhD (The Perrin Clinic): Ray qualified in 1984 from the British School of Osteopathy and has dedicated his professional career to working with individuals suffering with ME, CFS and Fibromyalgia. Ray's research into these areas between 1993 and 2005 provided evidence that an important component of the conditions involved a disturbance in the lymphatic drainage of the brain and muscles. Ray's research has expanded knowledge of the diseases and how to treat them and in 2005 was awarded a doctorate by the University of Salford for his thesis. He has published various medical journals and lectured internationally. Ray is also the Vice-Patron of the British School of Osteopathy and has recently been awarded the first ever Research and Practice Award by the Institute of Osteopathy.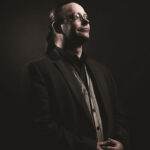 Professor James Richards (University of Central Lancashire): Professor Richards' research includes much work on clinical application of biomechanics, the development of new assessment tools for chronic disease, conservative and surgical management of orthopaedic and neurological conditions, and development of evidence based approaches for improving clinical management and rehabilitation. Professor Richards is currently involved in a research study which aims to explore if there is validity in the use of specific physical signs as an aid to diagnosing conditions.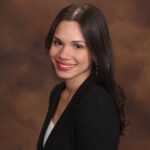 Nadia Bodkin (CEO of EDSers Utd): EDSers.com was initially launched six months after  Nadia received a diagnosis of Ehlers-Danlos Syndrome (EDS) as a pharmacy student at the Ernest Mario School of Pharmacy. As a result of public demand, EDSers.com transformed into the EDSers United Foundation (www.EDSers.org), a nonprofit organization dedicated to serving those affected by EDS. Everyone at EDSers United is dedicated to generating awareness, research grants for EDS research, and effective community support and rehabilitative programs for the EDS community.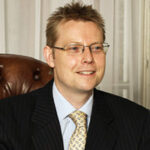 Dr Chris Jenner (London Fibro Clinic): A qualified Consultant in Pain Medicine with numerous years' experience, Dr Christopher Jenner MB BS, FRCA has expertise in treating more than 90 different pain conditions. With extensive training in anaesthesia for a host of different problems, particularly musculoskeletal pain and neuropathic pain, he is known as the go-to doctor when pain is the barrier to rehabilitation.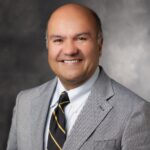 Dr Jose Montoya (Stanford University): Dr Montoya is a Professor of Medicine in the Infectious Diseases and Geographic Medicine. Recently,  the Institute of Medicine (IOM) was charged with the important task to review over 65 years of clinical and research literature on ME/CFS, 9,112 articles in total. Their final recommendations propose new diagnostic criteria, a new name, Systemic Exertion Intolerance Disease (SEID), and an increase in research funding. Dr. Montoya's commitment to helping patients was featured in the December 2015 issue of Oprah Magazine.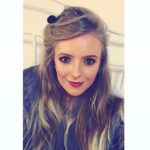 Emma Franklin (myblondevoyage): Emma is a blogger and exceptional ME/CFS/fibro fighter. Her incredibly moving video discusses what ME/CFS/fibro is, how they manifest, some of the problems she has faced (including misconceptions of the conditions) and also her personal battles. A truly inspirational piece. I am extremely thankful for Emma's contribution as due to the extreme nature of her conditions leaving her bed bound for nearly all 24hrs in the day, she persevered and gave an emotive and detailed account. Thank you, Emma!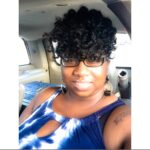 Krissy Ward (Fibro Warrior): Despite battling with fibromyalgia, Krissy has still achieved her Bachelors Degree in Film from the University of Wisconsin. Krissy talks to us about her life with fibro, how it has affected her as well as many other topics. Krissy gives an excellent insight for those who aren't very aware of the condition.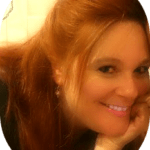 Kristine Kersting (A Life Well Red): Kristine is the author and creator of this website and recent contributor to 'The Mighty'. Diagnosed with fibromyalgia and ME/CFS in December 2014, she has since then set out to bring awareness and understanding of what it is to be 'living out loud, and in full colour with 'Invisible Chronic Illness'. A great contribution!
Cheryl (bed bound to bounding around): For those of you that follow my blog, Cheryl was a very challenging case that will pull on anyone's heart strings. After being basically bed bound for over a decade, Cheryl was at a loss of what to do to regain her life with her family; including her young daughter. I found Cheryl via a Facebook support group and soon got to work. After extensive one to one work, and the support of Magic Hands Jan, Cheryl is now able to live her life more fully. Her pain levels have significantly reduced and she is able to spend quality time with her daughter for the first time. I interview Cheryl about her journey with fibro and cluster-tic, how it has impacted her family/work/marriage, and what her future looks like now. We also speak with Richie, her husband, for his insights as a partner and carer.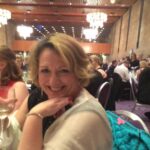 Jan Ware (Ms Magic Hands!): Jan is part of my team who provides a strong support to all of the fibro warriors I work with. A specialist in massage and MLD; Jan has helped me with reducing pain in the fibro community in the North East. Not only does she provide physical support, she's become part of the Newcastle Fibro community; a shoulder to cry on, someone to lean on.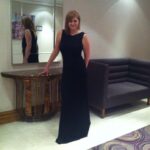 Estelle Zauner-Maughan (Chiropractor): Estelle's chiropractic education was at RMIT in Melbourne and graduated in 1996 before packing her bags and moving to Newcastle in Northern England. She has worked as an associate, locum and have run her own practice before fulfilling her work dreams of a boutique practice. Estelle believes that everyone must make their own choices and path through this life. By empowering people with information and an efficiently running body and nervous system, is to offer the greatest gift on earth.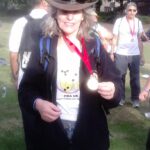 Pam Stewart (FMAUK): Pam was voted onto the board of trustees of FMA UK in May 2005 and became chair in Oct 2005. However, Pam has been involved since 1997 when her husband Bob first became chair and the office was her dining room! Pam has contributed massively to the fibromyalgia community and following her background in adult education, has also received an MBE for her hard work.