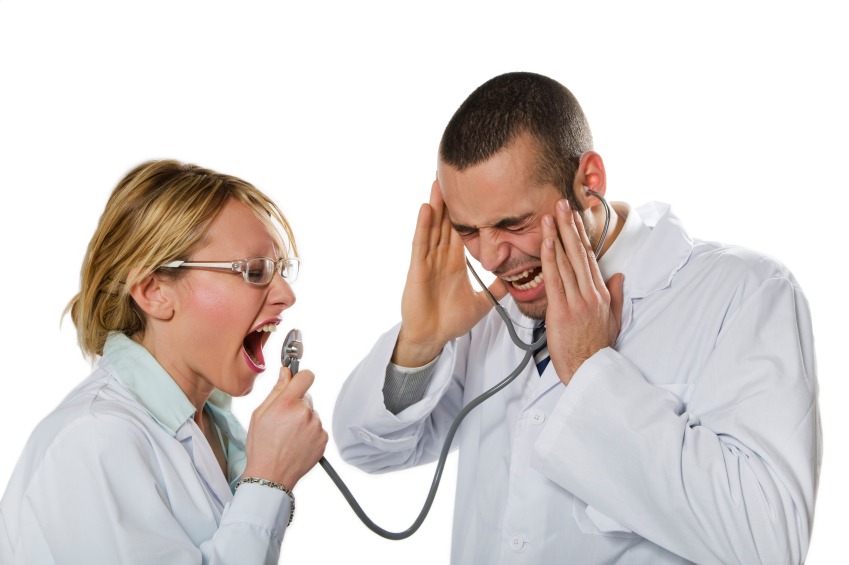 Why they keep telling you to exercise and move
So many of you reading this will have inevitably been told to exercise to help reduce your fibromyalgia pain. There are tonnes of articles out there, even more out of shape doctors recommending it and of course every man,woman and child telling you it will magically help. But with so many talking about it, why is it that nobody actually tells you why it will help? And if you don't understand why it will help, then you're not going to really want to give it a shot.
The Autonomic Nervous System
The autonomic nervous system influences the function of internal organs. It is a control system that acts largely unconsciously and regulates bodily functions such as the heart rate, digestion, rate of respiration, etc and because of this, there are two "modes" so to speak, that the body can be in; Parasympathetic or Sympathetic.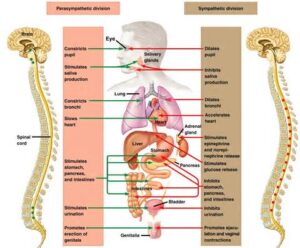 The Parasympathetic is our "rest and digestion" mode. It relaxes muscles, makes the stomach move and increases secretions for digestion, lowers the heart rate and importantly for any one with chronic pain, makes the body anabolic  (repairs and builds cells).
The Sympathetic is the near opposite of the parasympathetic. It raises blood pressure, slows down digestion, diverts blood away from the stomach and into the muscles and makes the body Catabolic (breaks down cells for resouces). This divison of the autonomic nervous system has been dubbed the "Fight or flight" mode and is responsible for keeping us alive over millions of years by handling short bursts of stress.
Now lets say its 50,000 years ago and we are early humans out hunting. Our lives are very different, our main sources of stress equates to reproducing, finding food and not being food for something else. A huge animal jumps out and our sympathetic "fight or flight" mode prepares our body to deal with the threat. In an instant our body floods with  adrenaline which triggers the liver to dump its suga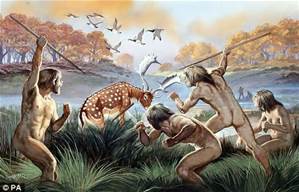 r reserves into the blood stream, our blood gets diverted away from the stomach so as to not vomit should we need to run and digestion is switched off, because there are more pressing issues to deal with at the minute than the berries we ate 2 hours ago. Our heart rate increases and our body is primed to either fight or run away. This system has kept us alive for a long time and is designed for short bursts only.
Fast forward to modern day and our main sources of stress are ever growing and constant. We have bills to pay, relationship troubles, more bills, jobs, deteriorating health conditions and the list just goes on. Now whether it is physical stress like say a near miss on the roads, chemical stress from all of medication we take and processed foods we eat or emotional stress in the forms of money worries. The body just cannot tell the difference between all of the different stressors so it will do what it is designed to do; switch on that sympathetic mode. As we end up in a sympathetic dominance from constant exposure to different stressors over long periods of time,  we  start to encounter problems as this method of dealing with stress is only meant for short bursts. Constant sympathetic dominance will interfere with the production of serotonin in the stomach as blood is now being diverted away, Leading to depression.With digestion being suppressed as the body deals with a perceived threat you can expect the onset of Bowl issues. Stuck in a constant catabolic state means although you go to sleep you can be sure it is going to be un-rested as you cant build cells if your busy breaking them down. Elevated levels of cortisol over a long period of time result in high levels of anxiety , fear, disruption of the hormonal system, impaired memory and cognition and eventually leads to burn out and fatigue. In a sympathetic state your blood clots easier incase of injury, this is not a good trait have all of the time.Hmm all of this sounds a lot like some of the common fibromyalgia symptoms doesn't it.
If you look at all of the modalities that help with chronic pain, Lyrica, anti-depressants, CBT therapy, massage and the things people also turn to to fight pain like marijuana and alcohol, what do they all have in common? They all dampen the sympathetic nervous system and help switch to the parasympathetic mode, exercise is slightly different though. It is a physical stress whilst preformed but once it is finished you can physically see it has ended, you calm your breathing down start breathing through your nose, stimulating the parasympathetic nerve ending that reside there.
Cerebrospinal Fluid
Cerebrospinal Fluid maintains the electrolytic environment within the central nervous system by cleansing metabolic waste products from the brain and spinal cord.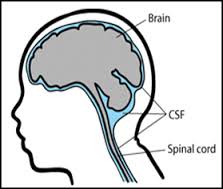 This process plays a huge role in stabilising the Systemic acid-based balance of the Central Nervous System (CNS). CSF continually rinses the brain and spinal cord to cleanse and remove waste and toxins that would other wise negatively effect your health.  In some individuals the flow of CSF can become sluggish, especially in those who suffer from chronic pain conditions. Generally sufferers have poor mobility and this sluggish flow has been implicated in the cause of many degenerative diseases.
When the spinal fluid becomes sluggish, it is known as Cerbrospinal Fluid Stasis (CSFS) and is commonly found in those with poor posture, but I'm sure you already saw that coming.  The lifestyles of those with chronic pain, poor posture and low mobility caused from constant daily pain, can create an environment that easily causes CSFS. In recent years this has been associated with vertebral subluxation complex and causing restricted respiratory function.
Once we become more active we can move the way we were designed to and we can start to stimulate the flow of CSF, as well as the lymph system (that's a whole other post in itself). When you break it right down, we are designed to move and the sad truth is, most of us either don't or cant. Those who suffer from chronic pain generally cannot partake in movements that encourage proper flow of CSF because of limited mobility, fear of injury and the fact that most movements that promote healthy flow are high impact, such as running.
---
Now everyone with fibromyalgia suffers slightly differently and there are some who tolerate it well, and others who flare up and end up in bed for days. It is generally those who have the most movement dysfunction who suffer the most. If your knees do not track properly or the glute med does not stabilise the pelvis properly, then jumping into exercise with leave you injured and with pain being a stress, leads to more sympathetic dominance. I could easily run a marathon with a broken leg if given enough morphine, but I wouldn't be a pretty sight the next day. This is why a graded approach is necessary to introduce you slowly.
In my studio before a new client does any form of exercise we fix any and all dysfunction and after about 3 weeks can easily add 15 mins of exercise every session. But not everyone will have the means to fix their dysfunctions, so a graded approach is needed. Starting at as little as a warm up twice per week and trying to add 3 mins of light exercise every week, you can yield some impressive results.
But I urge you reading to understand the difference between mechanical and neuropathic pain. With all the pregabalin in the world, exercise or massages will not touch the mechanical pain of an overactive Psoas muscle pulling your spine into lateral flexion. This is why I am so big on dysfunctions. If you correct the body so it moves properly and doesn't compensate it will not cause chronic fatigue and pain.
I have seen some amazing story's in my time from severe ME sufferers going back to work, to people with hips that dislocate during sleep, who 12 weeks later are surfing in Mexico……. And obviously myself. I was pretty close to the end a few years ago until I gave up waiting for the NHS to help and figured out why I had fatigue and chronic pain.
Like I always say; a balanced body is a pain free one.
Gentle hugs
Adam