I have worked with many people over the years including the Ehler-Danlos and hypermobility populations. My programme for hypermobility has even made it into national newspapers. Before anyone with Hyper lax tissues can begin to reduce or stop sublux/dislocations, they need to understand the reason behind the pain and dislocations. Below is a 4 step guide to Hypermobility.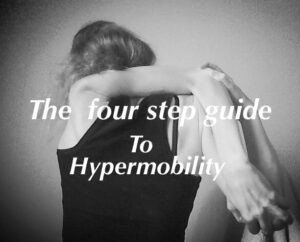 The 4 step guide to hypermobility
Part 1 –  Cut the bull sh#t!
Part 2 – Everything changes including you.
Part 3 – Stretching the truth.
Part 4 – Coming soon.