Description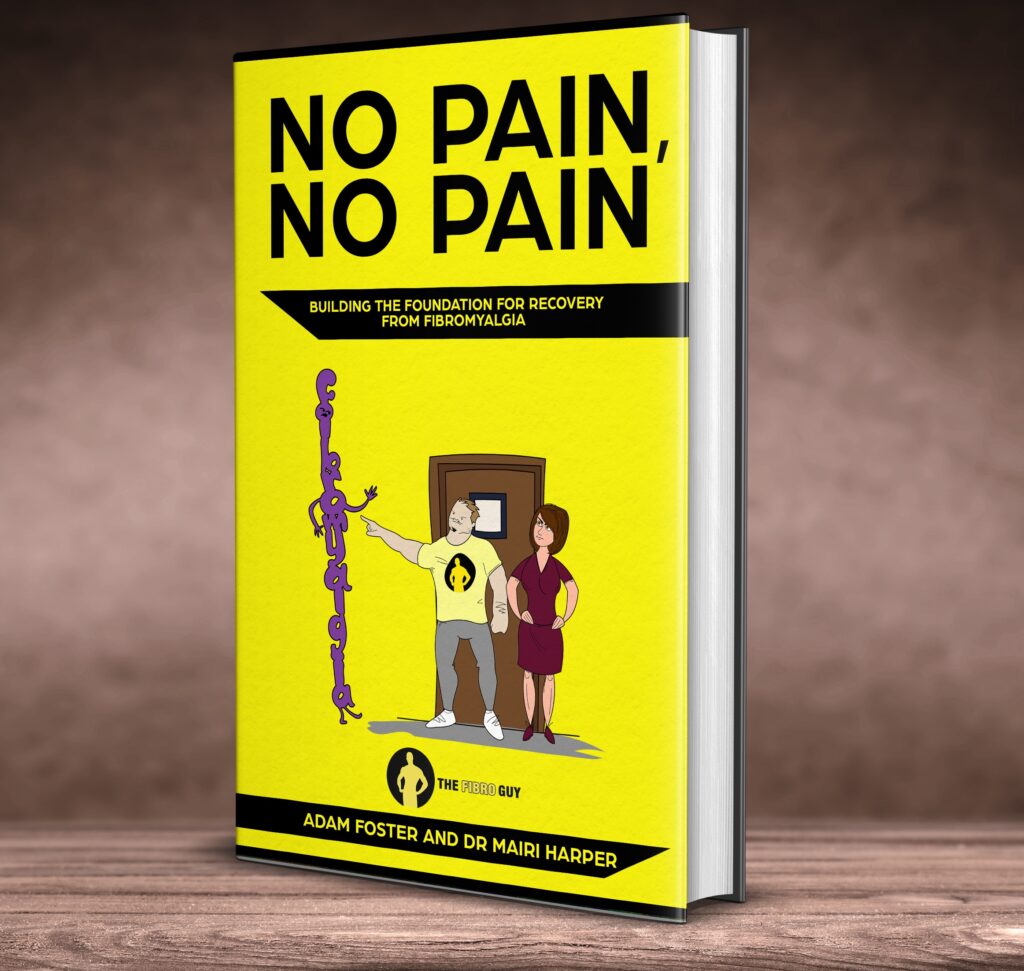 In 2017 Dr Mairi Harper entered the old studio to see me for a 1:1 workshop. Mairi was diagnosed with fibromyalgia in 2002 and by 2015 she was mainly wheelchair bound and unable to work. Mairi made a quick, full recovery and as a psychologist was amazed at what a slightly scary ex-soldier with nothing more than a GCSE in art behind him had managed to create. In Mairi's own words "I needed to find out more about what had actually happened to me and how I had recovered".
1 year on from her full recovery, Mairi and I are releasing our book "No Pain, No Pain" which delves into one of the key components to "The Fibro Guy Method"  and is by far the most I have ever publicly talked about the process.
"No Pain, No Pain" introduces key components of my method for treating the previously "incurable condition" of fibromyalgia. Created and pioneered in the UK by the Fibro Guy, the "The Fibro Guy Method" is a highly successful, tried and tested approach to enable recovery from severe chronic pain. The authors have translated cutting-edge neurological research into an easy to follow, step by step process which will empower you to become free of chronic pain, without heavy pharmaceutical reliance. Reading this book will give you the knowledge you need to challenge many of the myths surrounding fibromyalgia and will support your first steps towards wellness as you learn how to build the foundation for a recovery from Fibromyalgia.