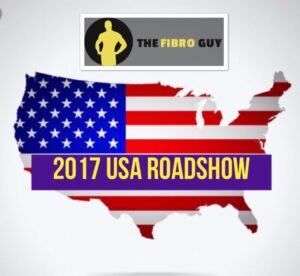 Due to increased requests, in 2017 I will be going to hire out some studio space in some major cities in the USA (dates TBC) and will be running individual workshops. I've had more people than I could possibly count come to the studio from all over the UK, Ireland and the USA for my workshops. For those that follow my blogs, you'll know about the great success stories I have had from seeing people for these workshops, including having people return back to work and completely changing their lives. These programmes are not limited to those with fibromyalgia, as most of you will know my EDS Hypermobility programme has been featured in the Daily Mail.
I will be running these workshops over 3 weeks so spaces will be limited to 8 people per location over 3 days. Further dates may be added to locations if enough interest is shown. Dates and locations will be amended as they are booked.
Due to seeing multiple people per day, the workshops will be reduced to £100 (normally £140).
These 2 hour workshops will consist of ;-
*Consultation and full assessment
*Identifying individual causes of chronic pain
*Pain management programme design
*Graded exercise programme design
*Correctional movements designed to address chronic pain
*6 weeks of follow up
*Personalised video programmes if needed
Dates and locations to be confirmed