I regularly get inquiries to the page regarding what programme or option is best. I thought it was easier to place it here on the website so you can consider each option fully, properly!
1- Working 1:1 with myself
For me, the option that will get you the absolute best results (similar to those featured on the 'Success Story' page and those seen in the press) is the 1:1 programme in Newcastle. This means you'll see me in the studio for two sessions per week, for 45mins to an hour at a time and follow my " The Fibro Guy method" programme. The programme its self is of a generic framework that I created many years ago and is adapted to the individual, dependent on different factors and how I feel is the best way to proceed. There is a considerable educational element to the programme, along with physical activity, but don't let that scare you, the movement is just our catalyst for recovery, not the actual recovery tool. I am not a huge fan of manual therapy,  as I find it negatively encourages people to rely on someone else to provide temporary pain relief and an abundance of research shows that people who actively participate in their own treatment, have much better outcomes.
Most people can complete the programme in 8 – 10 weeks, with many going from relying on crutches, being in constant pain and fatigue, to returning to back to work and making full recoveries!  If you feel you would like to continue sessions after 8 weeks that is fine. However, the aim is to get you into the studio, educate you, show you how you ended up in chronic pain, how we worked together to get you out of it and for you to go off and live your life, making up for the time you have already lost. I also provide what I call a De-Load course at the end of our time together. This is a further 10 weeks of online video sessions and education, just to help reiterate the things we have gone through together and gently transitions you to self-sufficiency. I do not do maintenance sessions or refreshers, by the time we finish, you won't need them.
On top of all of this, you'll get me 24/7 for any questions or concerns you might have and receive a message from my specialist masseuse as/when required to support your progress with me.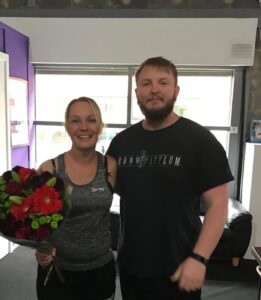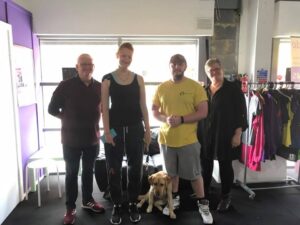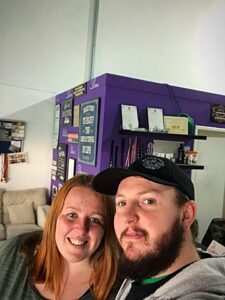 2- Workshops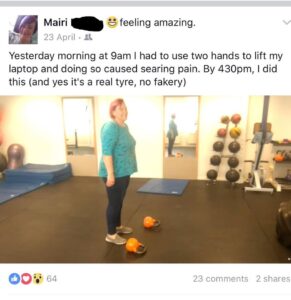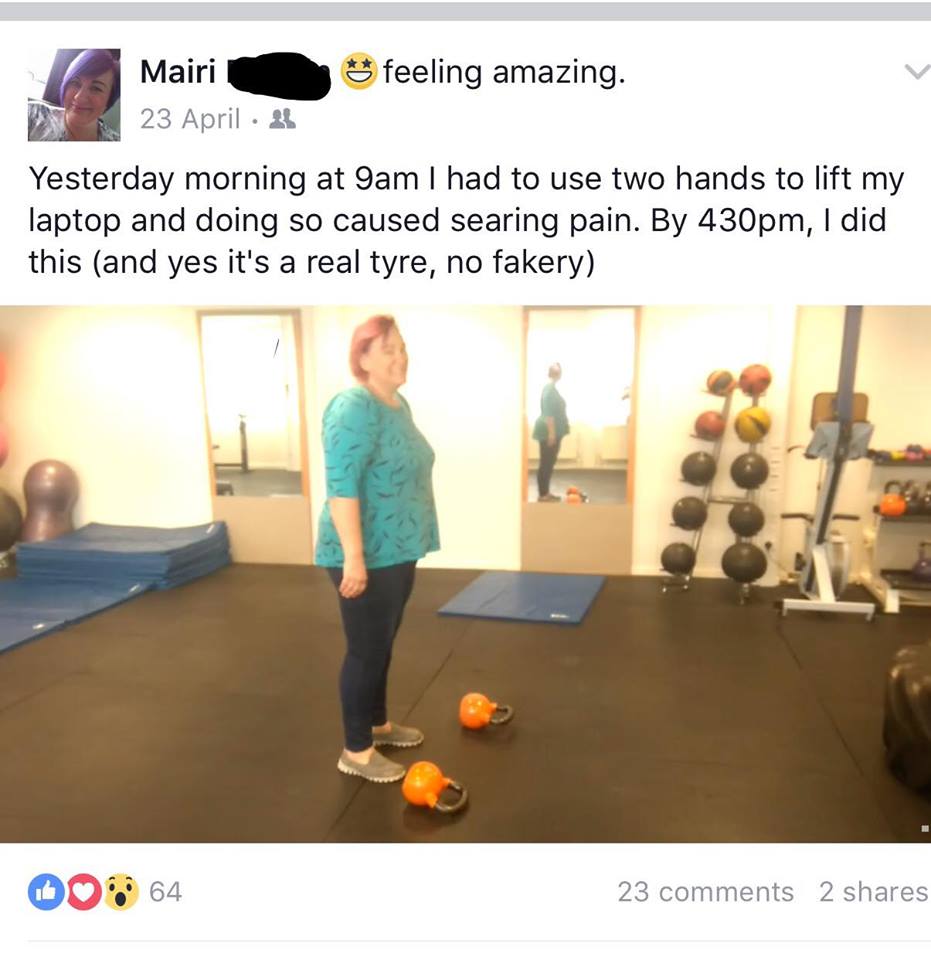 Individual workshops are the second best option as this will again, mean you work with me face to face for a period of time. The individual workshops consist of 3 parts and are held over two days at the Newcastle-based studio. Here we will go through a complete 1:1 consultation, assessment, session and remote programme to follow at home.
Part 1- of the Workshop is conducted on a Sunday afternoon at 1 pm and starts with a 3-hour face to face consultation and assessment. This gives us 3hrs to go through your history, take a look at you and your conditions and formulate a plan going forward, to get you out of pain, off crutches and closer to your goals. As with all my workshops, you will have my services until you no longer need them and feel you can continue by yourself and become self-sufficient.
Part 2- of the workshop is held on a Monday morning at 9 am for 2 hours, wherein we put into practice what we have gone through the day before. If you are using mobility aids this is the part of the programme where we will be focusing on restoring your self-stability and for most people, this is where they normally find they can feel confident in ditching the aids.
Part 3- of the workshop starts when you get home. You have access to all the online content and need to start the remote sessions at home.
Workshops also include 6 free sessions if you wish to travel back up to Newcastle.
3- The Online Movement Education Programme
If travelling is impossible (e.g. outside of the UK, etc). The Online Movement Education Programme is the next best option. This is close to my 1:1 programme (as close as I can physically get it as you have to appreciate it, seeing people in person means I can work much better with you as I can implement the psychological aspects of the programme). This provides all of the education I would for workshops or 1:1 clients, as well as a physical movement regime to promote you reducing fatigue, pain, etc. This again gives you 24/7 support for as long as is required. There is no time limit.
However, if you purchase the programme and don't activate it or make contact for 6months or longer; you're username will be deactivated. In purchasing this, it is a commitment to working with me, and I to you. I allocate/release slots for this programme as/when I'm able to as it has to be appreciated working with a 1:1 full client base, and remote base, diary management can be hectic. If you fail to access the programme within 6months, the likelihood is that I'll have more clients needing support.  More information on the course can be found here.
4- Exercise DVD
The final option is the graded exercises DVD. I must make it clear that this is NOT my 1:1 programme. Whilst the DVD has had great results and I regularly get emails and messages from people who have had fantastic results; this is not my programme that those featured in the press or on the Success Story page have followed. I created the graded exercise DVD for the Uk fibromyalgia charity as a means to get people moving safely and effectively, to help them get back into exercise. What I do in person is t00 complex to be compiled onto DVD. The online course more closely follows what I do with people 1:1 as there is no data limit like on a DVD and I am in touch with the person following it. More information on the DVD can be found here.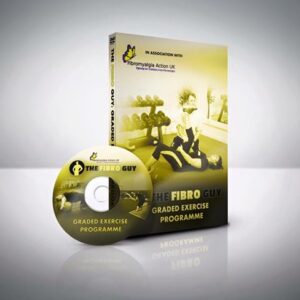 Note: In the above I mention 24/7 support. Whilst this is true and I do reply to messages late nights/very early mornings; please appreciate that I can rarely reply straight away. This is due to working 7 days pw with 1:1 clients, as well as workshops. Each of these means every person gets remote support so I have to manage my time effectively. Please be respectful that at times, I can't reply straight away; but I WILL always reply in the end – even if it takes a while! 🙂