All of "The Fibro Guy" practitioners have been through rigorous training and were once former clients. You can feel safe in the knowledge that you have someone working with you who knows how it feels to be in pain, and more importantly, can guide you through your recovery.
All programmes come with unlimited support from your practitioner, for as long as you need it. This means you can be rest assured, that whatever support you need, whenever you need it, your practitioner is on hand for any and all problems you may encounter.
At "The Fibro Guy" self sufficiency is paramount. That's why we focus on treating you and giving you the tools to go off out into the world and stay recovered. That means you don't need to come back in 6 months for a "top up", we want you recovered….forever!
THE FIBRO GUY
We're Setting the Standards when it comes to chronic pain recovery
We have built up an extensive and diverse client base over the years, with hundreds of success stories covering many different conditions.
The Fibro Guy Special Interests
Mobility programmes

Joint stabilising programmes

Chronic pain recovery

Restoring energy levels
Chairimalformation

Ehlers-Danlos syndrome

Fibromyalgia

ME/CFS
Current client base
Fibromyalgia
Non specific chronic pain
Hypermobility
ME/CFS
Mobility problems
Watch Courtney's Incredible Recovery
Watch Crissy Overcome Fibromyalgia
The Fibro Guy
WE OFFER SERVICES TO A DIVERSE RANGE OF CLIENTS
JUST TAKE A LOOK AT SOME OF OUR AMAZING SUCCESS STORIES
MEET OUR EXPERIENCED TEAM
Our Fibro Guy Team
All of our practitioners are actually ex-clients, who now live and work pain and fatigue free. You can rest assured that you are in the best possible hands, with people who understand what you are going through.
PAST CLIENTS
Just take a look
at what our Clients have to say
"

 Im sleeping better, exercising and recovering within the normal range and no longer carrying the weight of pain, fatigue or the FIBROMYALGIA label on my shoulders. I am planning to resume a career and make good the promises of camping trips and climbing with my kids And whilst my journey to recovery with Adam might be at an end, I sincerely hope to be able to share my new journey with Adam over a pint in the future!"
"I'm now PAIN FREE, I take 0 medication now, I have energy, I am back to work, I walk where ever I like, for as long as I like, and I have a totally different future ahead of me now. With Adams help, I got my life back and have avoided the terrible pain filled future I had ahead of me. This was in no way an easy task, there was lots of information to take in, and lots to work through, but I worked consistently, I was committed, it gave it everything I had, and I earned my recovery just like Adam said I would….. Adam is my hero!"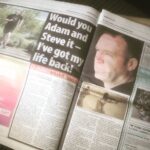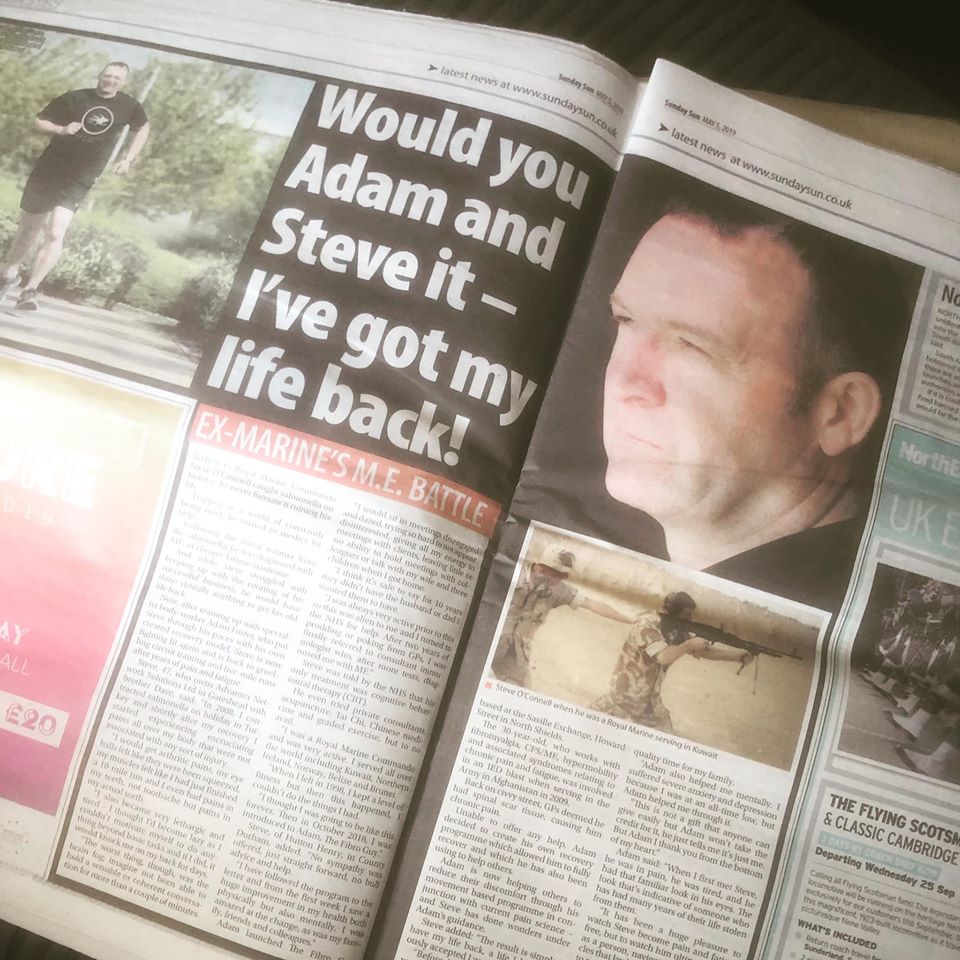 No sympathy was offered, just straightforward, no bull advice and help. I have followed the program to the letter and from the first week I saw a huge improvement in my health both physically and mentally, I was amazed at the change as was my family, friends and colleagues. The result is simple….. I have my life back, a life I had previously accepted I would never get back. This is not a gift that anyone can give easily but Adam won't take the credit for it, he just tells me it's just me. That's Bull Adam!! Adam, from the bottom of my heart thank you for giving me the greatest gift anyone can, I will always be in you debt, you awesome dude!"
our blog
Recent Articles and News
There is always things going on at "The Fibro Guy" and you can read about them below!
Are cold showers good for Fibromyalgia? This question is possibly in the top 10 questions that frequent my inb...
*Trigger warning* This episode covers subjects of sexual abuse and domestic violence that may be disstressing...
It is our pleasure to announce the newest edition to our team! Laura will be opening the outer London studio a...