Creating a world free of chronic pain, one client at a time.
The Fibro Guy was first established nearly a decade ago by founder Adam Foster. Adam had an intimate relationship with pain after he developed chronic pain and migraines following an IED blast in 2009 whilst serving in Afghanistan. After exhausting all of the resources that the NHS had offered, and finding no reduction in his symptoms, Adam turned to alternative treatment options and was equally disappointed in the lack of results. Adam was eventually told to just accept that this was what his life would look like now. Not being deterred by this, Adam set about to understand why some treatments worked for some people, yet did not work for others. Adam understood that treatments, whether or not they actually help the person, are solely information to the human nervous system and that it was the Neurobiological responses "between" the information into the nervous system and the effect, that truly mattered. It was on this educational journey that Adam started to look at things objectively, casting his own bias aside in the pursuit of recovery, which ultimately, led to the creation of his framework and freeing him of chronic pain and Migraines. Rather than focusing on what information went into the nervous system, Adam created a framework to address the Neurobiological response to effectively change the effect.
After becoming Pain-free, Adam decided to focus his life on the pursuit of helping as many other people as he could. A decade later Adam has helped hundreds of people in chronic pain. In the subsequent years, whilst remaining objective and keen to learn and create more, Adam keep refining the framework, adapting it to hypermobility conditions, allowing sufferers to stop joint dislocations and subluxations, adapting it to Postural orthostatic tachycardia syndrome sufferers, allowing them to stop fainting, and adapting it to most mobility issues, allowing sufferers to ditch wheels chairs and crutches in a mere matter of hours. In 2019 Adam found it was time to grow, so he took a hand full of his former clients, trained them in his framework, and started the monumental task of expanding into other cities in the UK.
Working from an evidence-based standpoint has helped Adam and his team help and change the lives of hundreds around the globe. You need only look to the website or Facebook page to see some truly incredible recoveries.
"The Fibro Guy" is all about self-sufficiency, working with you to get you out of pain, fatigue, or whatever ailment is the reason you first visit, and to then give you the tools to go off and live your life, making up for the time you have already lost. We don't want you back in the studio in 6 months time for "Top Up", we want you to get better and to stay that way.
Happy Clients
What Our Clients Are Saying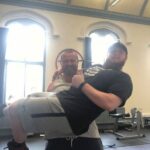 "

 Im sleeping better, exercising and recovering within the normal range and no longer carrying the weight of pain, fatigue or the FIBROMYALGIA label on my shoulders. I am planning to resume a career and make good the promises of camping trips and climbing with my kids And whilst my journey to recovery with Adam might be at an end, I sincerely hope to be able to share my new journey with Adam over a pint in the future!"
"I'm now PAIN FREE, I take 0 medication now, I have energy, I am back to work, I walk where ever I like, for as long as I like, and I have a totally different future ahead of me now. With Adams help, I got my life back and have avoided the terrible pain filled future I had ahead of me. This was in no way an easy task, there was lots of information to take in, and lots to work through, but I worked consistently, I was committed, it gave it everything I had, and I earned my recovery just like Adam said I would….. Adam is my hero!"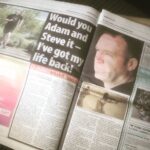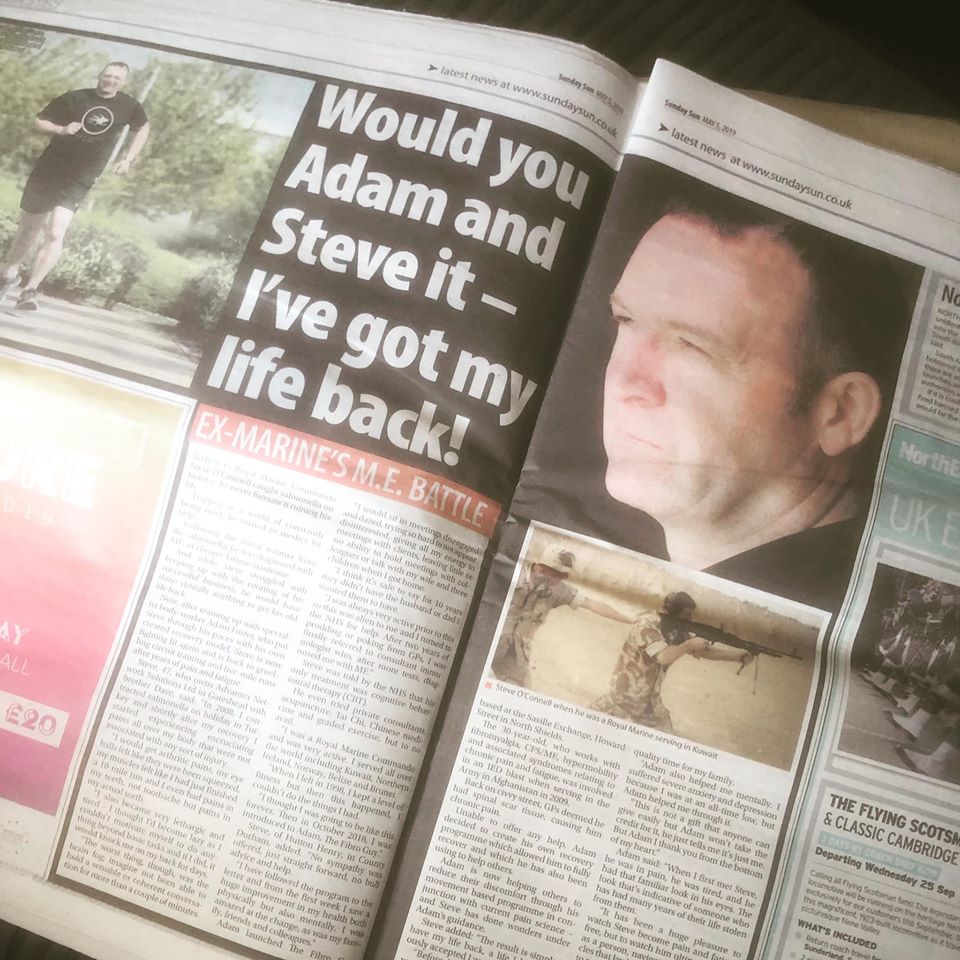 No sympathy was offered, just straightforward, no bull advice and help. I have followed the program to the letter and from the first week I saw a huge improvement in my health both physically and mentally, I was amazed at the change as was my family, friends and colleagues. The result is simple….. I have my life back, a life I had previously accepted I would never get back. This is not a gift that anyone can give easily but Adam won't take the credit for it, he just tells me it's just me. That's Bull Adam!! Adam, from the bottom of my heart thank you for giving me the greatest gift anyone can, I will always be in you debt, you awesome dude!"