Creating a world free of chronic pain, one client at a time.
The Fibro Guy was first established nearly a decade ago by founder Adam Foster. Adam had an intimate relationship with pain after he developed chronic pain and migraines following an IED blast in 2009 whilst serving in Afghanistan. After exhausting all of the resources that the NHS had offered, and finding no reduction in his symptoms, Adam turned to alternative treatment options and was equally disappointed in the lack of results. Adam was eventually told to just accept that this was what his life would look like now. Not being deterred by this, Adam set about to understand why some treatments worked for some people, yet did not work for others. Adam understood that treatments, whether or not they actually help the person, are solely information to the human nervous system and that it was the Neurobiological responses "between" the information into the nervous system and the effect, that truly mattered. It was on this educational journey that Adam started to look at things objectively, casting his own bias aside in the pursuit of recovery, which ultimately, led to the creation of his framework and freeing him of chronic pain and Migraines. Rather than focusing on what information went into the nervous system, Adam created a framework to address the Neurobiological response to effectively change the effect.
After becoming Pain-free, Adam decided to focus his life on the pursuit of helping as many other people as he could. A decade later Adam has helped hundreds of people in chronic pain. In the subsequent years, whilst remaining objective and keen to learn and create more, Adam keep refining the framework, adapting it to hypermobility conditions, allowing sufferers to stop joint dislocations and subluxations, adapting it to Postural orthostatic tachycardia syndrome sufferers, allowing them to stop fainting, and adapting it to most mobility issues, allowing sufferers to ditch wheels chairs and crutches in a mere matter of hours. In 2019 Adam found it was time to grow, so he took a hand full of his former clients, trained them in his framework, and started the monumental task of expanding into other cities in the UK.
Working from an evidence-based standpoint has helped Adam and his team help and change the lives of hundreds around the globe. You need only look to the website or Facebook page to see some truly incredible recoveries.
"The Fibro Guy" is all about self-sufficiency, working with you to get you out of pain, fatigue, or whatever ailment is the reason you first visit, and to then give you the tools to go off and live your life, making up for the time you have already lost. We don't want you back in the studio in 6 months time for "Top Up", we want you to get better and to stay that way.
Happy Clients
What Our Clients Are Saying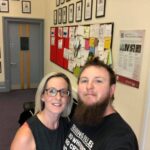 "I can't remember when I started suffering from headaches and fatigue, but it's definitely been most of my adult life. I became concerned over the years that I had so

mething seriously wrong. I went back to the GP who told me that the good news was that it wasn't anything serious because I had suffered for so long that if it was serious I would have already died!

The headaches and fatigue continued to get worse and I started to get some back pain. In 2016 I left my job as a teacher. I thought that the stress of the job was a huge factor in my headaches and fatigue. I was wrong. Although not at all stressful my new job was a lot more physical with lots of lifting and driving. I was at a point where I woke up with a headache and went to bed with a headache and had no relief in between.




When I first started seeing Adam I was talking Gabapentin, anti-depressants, homeopathic tablets, using cream and taking ridiculous amounts of paracetamol and ibuprofen. I honestly couldn't see a future. Adam has changed my life and I can't thank him enough. Because Adam and his programme I have no pain, no aching or tingling, no depression, I can concentrate and remember things, I don't suffer from fatigue and the cold no longer affects me. I have a social life again and I have been ice skating, trampolining, ridden a bike and an electric scooter, have been on a rope swing across a river and been on a zip wire. My daughter has a proper mammy now! I wish I had known about Adam many years ago."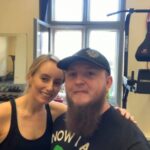 "I came across Adam and I knew there was something different about him. I watched his Facebook and the number of people with chronic pain he was helping was crazy. I eventually contacted him and went to a workshop in Edinburgh that he was doing, and started a program at home. I started to feel so much better, however, I fell off the wagon & never continued. Don't ask! Big mistake! The symptoms never fully went away & I found myself starting an exercise program with a friend who owns a gym & loving it, but I'd crash and relapse again and again, and my symptoms would keep flaring up, making me feel lost & deflated once again.

I eventually got back in touch with Adam, and I'm so grateful, and after some pleading, on my behalf, he agreed to work with me, but this time I committed to seeing him weekly in his Newcastle studio this time.

Has it been easy, em NO!! Cold showers, daily movements & changing the way my brain processes information has been almost torturous. I have spent the last 12 weeks driving from Edinburgh to Newcastle twice a week to see Adam, and that drive takes it out of you! Some days I've literally done a round trip the same day, but I would do it 100 times over as I know it would get me pain & fatigue-free like I am now "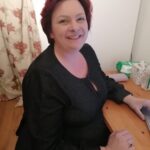 "So when I went to see Adam my doctor had told me I should consider giving up work as my fibromyalgia flare-ups were getting worse and I was working part-time because full time was too tiring.

Meeting Adam was so scary!! Not him hehe, but just the fact I thought he really might not be able to help me. How wrong I was.

😍

.

1 year on and after religiously following the plan he gave me daily to retrain my brain ( which was a challenge) I ditched my stick, my day job, and actually set up my own business doing what I love. I am happy, I smile often, and can even run again.

If you are questioning seeing him or one of the lovely team just do it!! Don't waste any more of your life in pain and fatigued: we only get one. I can never thank you enough as I never suffer any more. Thank you."