With the new online Fibromyalgia programme, we had some big hopes for it. For decades we had solely been 1:1 in-person, so the thought of an online programme was truly daunting. After the global pandemic of 2020, we were forced to finish some of our current client's programmes online. This actually turned out to be really beneficial, as it gave us a few months to really modify some of our framework to be able to conduct programmes online for our fibro clients, really opening up the online Fibromyalgia programme to those in the farthest countries.
One of our first clients for the online Fibromyalgia programme was Kit from America. When we first met Kit she was in the grip of a massive flare-up. She relied on other people to help her with day-to-day activities, as the pain had become some bad. She was unable to do the most basics of tasks without help, such as sitting in a chair, and she was forced to pay for a carer.
Kit was diagnosed with Fibromyalgia and felt that every time she saw a Doctor with something new, it was quickly dismissed as a symptom of Fibro. After trying many different treatments with no success, Kit found us on Social media and began to watch our posts. In the background, Kit was only getting worse. The abundance of  GABA drugs she was using was affecting her ability to think, whilst also doing nothing for her pain. Kit was even told by her Doctor that this would be a lifelong burden of living with Fibromyalgia.
When we finally announced the opening of the online Fibromyalgia programme, Kit wasted no time. Within a week she was having a consultation with Fibro Guy Paul and ready to start her online programme.
Fast forward to now and you can see that Kits has her life back after her Online Fibromyalgia programme. She plays with her Grandchildren, walks twice per day and is even signing up for hikes when social distancing rules are relaxed! She's pain and med-free, her cognitive function has disappeared, and she even gives me a run for my money in our sessions. The new online fibromyalgia programme has really allowed us to reach and help more people than ever. We are so proud of your progress Kit and whilst your recovery has not been easy, working online with you has been such a pleasure.
Enjoy the new lifestyle Ki, you deserve it so much.
Paul @The Fibro Guy Leeds
---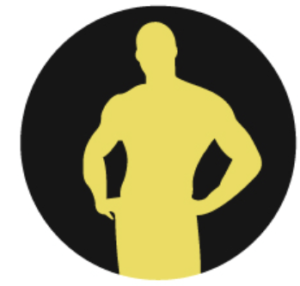 Follow us on our social media for more content:
more client stories here.