Chronic pain from our de-evolution
It's funny how you generally never hear a small child complaining of back pain, or that their hips hurt, or even having knee problems.  There is reason why they are so much healthier, why they have more energy and why they never seem to get injured; even when there running into walls and falling over when playing all the time.
If, like myself you suffer from chronic pain,  Fibromyalgia, CFS/ME or pretty much any of the myriad of conditions that are out in the world. I'm going to take a pretty good guess that you stopped doing something that your younger self did, something that you had forced out of you by society, something that we, as humans, need and something that is extremely important when it comes to keeping pain at bay and being healthy…….
It's no coincidence that pain comes hand in hand with poor mobility. If you can't move properly, your body can't be as efficient as it should be and it will take any and all short cuts, to preform a movement function, even if it will negatively effect you later on down the line. Like my saying goes, an unbalanced body is a painful body.
The human body is a remarkable piece of art but, it's really not built for the society and the current lives we live. Think of it as we are all on an older version, and we are just waiting for the upgrade.
You see, human society in the past few hundred thousand years has changed an incredible amount and unfortunately, the sad truth is, our bodies just haven't evolved enough to keep up with it.
What the body is actually designed for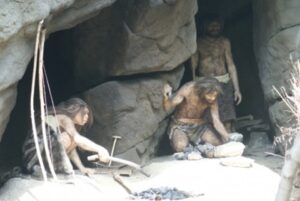 Our body is designed to move, designed to run, sprint, push heavy weight about, twist, build shelters and catch our food. The body is made up of vast amounts of interconnecting tissues, muscle, bone and organs, that all work in perfect harmony. This is to help us survive in our primitive little world, by running away from threats and chasing down animals to eat. Only problem is that now, instead of dragging animal carcasses back to our little villages and spending the day moving constantly in all planes of movement, we are shoveling jaffa cakes into our faces and spending  hours sat in positions we're not designed to sit in. This is all whilst  stretching out our necks 6 inches shy of our phone screens to read the latest Facebook post on how some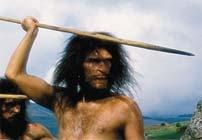 fashion model has bought a new puppy and called it Harvey. So, as you will agree…..that's quite a difference.
When you where young
By the time you turned 2, you more than likely mastered the 7 basic primal movements that kept our ancestors fit and health, but more importantly alive.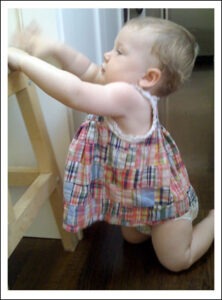 Squat
Lunge
Push
Pull
Bend
Twist
Gait
As a child you would push your body weight through your arms from the crawling position to help sit up. You would use the pulling movement to get yourself up on to the couch. You would squat down to pick thing up off the floor and ever learning about your surroundings you would constantly be turning and twisting, looking for your mother and rolling over from your stomach to your side.
You used to do everything that you are designed to do, but somewhere along the line you stopped.

Where it goes wrong
By the time we get to school age we are still incredibly active, and sitting down for an hour at a time, doing school work, really does not affect us. But soon enough, we encounter a problem as we transition into adulthood.
Our ancestors as adults would be just as, if not, more active than when they were children. But in today's society we seem to be ever decreasing in movement, and the advancement in technology and the amount of furniture we have available to us today leads us to spend vast amounts of our time sitting and stretching, leaning in awkward positions we are just simply not designed for.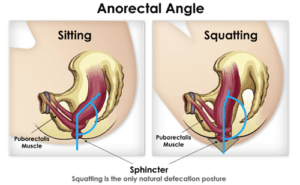 Take the toilet for example, you sit on an toilet and your legs make a 90 degree angle and you more than likely
hunch over as you find it uncomfortable to sit up straight. Where as our ancestors would go into a deep squat to get rid of waste, and there is a very good reason for this.
We are meant to get into this position to properly eliminate waste . You can control to a lesser degree the urge to "go" by contracting and relaxing the sphincter.
The sphincter though can't maintain control this function on it's own. So it relies on a bend between where the waste comes out and where it is stored. If you look over towards Asia their rates of bowls problems are drastically lower than ours.
But it doesn't stop there. Modern day man and woman lead totally different lives. iPhone's and computers make us hunched over and stretch out our necks, leading to problems like Upper Cross Syndrome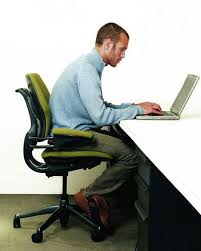 (https://www.thefibroguy.com/blog/correcting-ucs-that-affects-most-fibromyalgia-and-other-invisible-illness-sufferers/). Sitting at desks for hours on end, shortening our hip flexors, which can literally pull our pelvis forward and cause untold problems, and the worst one……
Jobs
Our ancestors didn't have 9-5 jobs, where they slaved away all day at a computer to come home, to get into bed for 8 hours to do it all again, oh no. In fact they didn't even sleep like we do, and I'm not just talking about beds.
They used to sleep twice per day. Proffesor Roger Ekirch at Virginia Tech did some pretty ground breaking research which found that we didn't always sleep in one eight hour block. We used to sleep in two short periods, over a longer period of night, about 12 hours long.
So as you can see we are living in a world we are not designed for and with more illnesses, diseases and chronic pain now more than ever, I imagine it will only get worse. Children are being diagnosed as obese by age 4, they're developing repetitive strain injury from using phones.
As an example take the average male, every ones idea of a perfectly healthy man, is to have big muscles and low body fat. But our ancestors weren't like that, they were athletic but they also carried a little fat, and more importantly they moved. They moved in all planes of movement and they were a lot more active.
Bench pressing, running on a treadmill; you're really just not engaging all of the planes of movement that we are designed to use. Unfortunately when we don't, we create a lot of imbalances in the body, and just like I always say, an unbalanced body, is a painful body.
So if you're interested in learning how to move how we are supposed to, let me know and I'll be sure to do this for my next blog post. I will show you a quick and easy routine adapted for those with CFS, fibro and low mobility that you can do twice a week and start moving how we were designed to do so.
As always, gentle hugs
Adam
Please come and join me on the facebook page  for more on pain management and a whole lot of useful information.
Click here for the facebook page.